By Abel Stoyka
The bass music hemisphere is an ever-expanding creative jungle, and it can be challenging to keep up with the fresh faces in the scene. While I can't cover it all, here are a select few voices I would keep my eyes peeled for heading into 2023.
beastboi.
Recently signed to Disciple Recordings, Khai Adams, a.k.a beastboi., brings a unique sound to the future riddim scene. Dropping a few EPs over the past couple years, it seems like 2023 is the year that the project will finally get its time in the spotlight. beastboi.'s tracks are immediately recognizable, carrying a smooth yet relentless sound, topped off with a nostalgia-soaked aesthetic. His newest release, the No Leash EP on Disciple: Round Table, is a brilliant introduction to his music.
Beutnoise
Another artist releasing on Disciple: Round Table, BeutNoise provides a percussion-lead jungle sound that never fails to impress. Hailing from Havana, Cuba, BeutNoise's most recent release, the Embrace EP, is only five tracks, yet these tracks are so dense with personality and his talent is on full display. While many dubstep artists have been obsessed with speeding up to 150 BPM and adding monotonous sound patterns, BeutNoise's one-of-a-kind flow is irreplaceable and can make ideas work that no other artist would even attempt to fully form.
Cedric Swan / GEMEO
By far the most underappreciated artist on this list, Cedric Swan has a mere 53 monthly listeners on Spotify at time of writing. However, not even some of the biggest of dubstep artists can say they've released an album, and Swan has released four, as well as a plethora of visuals done for other artists. While they may not be the freshest face in the game, Cedric Swan's recent releases showcase their drive to create extravagant melodies with unimaginable drum patterns, and this is highlighted no better than with Gemeo, a group of three producers including Swan. The trio have been releasing frequently as of late, and that pace doesn't seem to be slowing heading into 2023.
grape milk
A fleeting auteur voice lurking in the underground, grape milk is less of a dubstep producer and more of an artist in general. While they produce lots of interesting bass tracks, their longer-form projects such as SWAN, his latest album, are more focused on the blown-out yet ridiculously catchy hyperpop side of things. The mixing on SWAN has the power to crush eardrums and was easily one of my favorite albums from last year. With unbelievable tracks like TEMPER and DON'T CONTROL MY LIFE, you can hear their production skills and ability to weave distorted textured noises with unforgettable lyrics, but their grimey rebellious dubstep skills have been on full display with their tracks released over the past couple months.
Guppi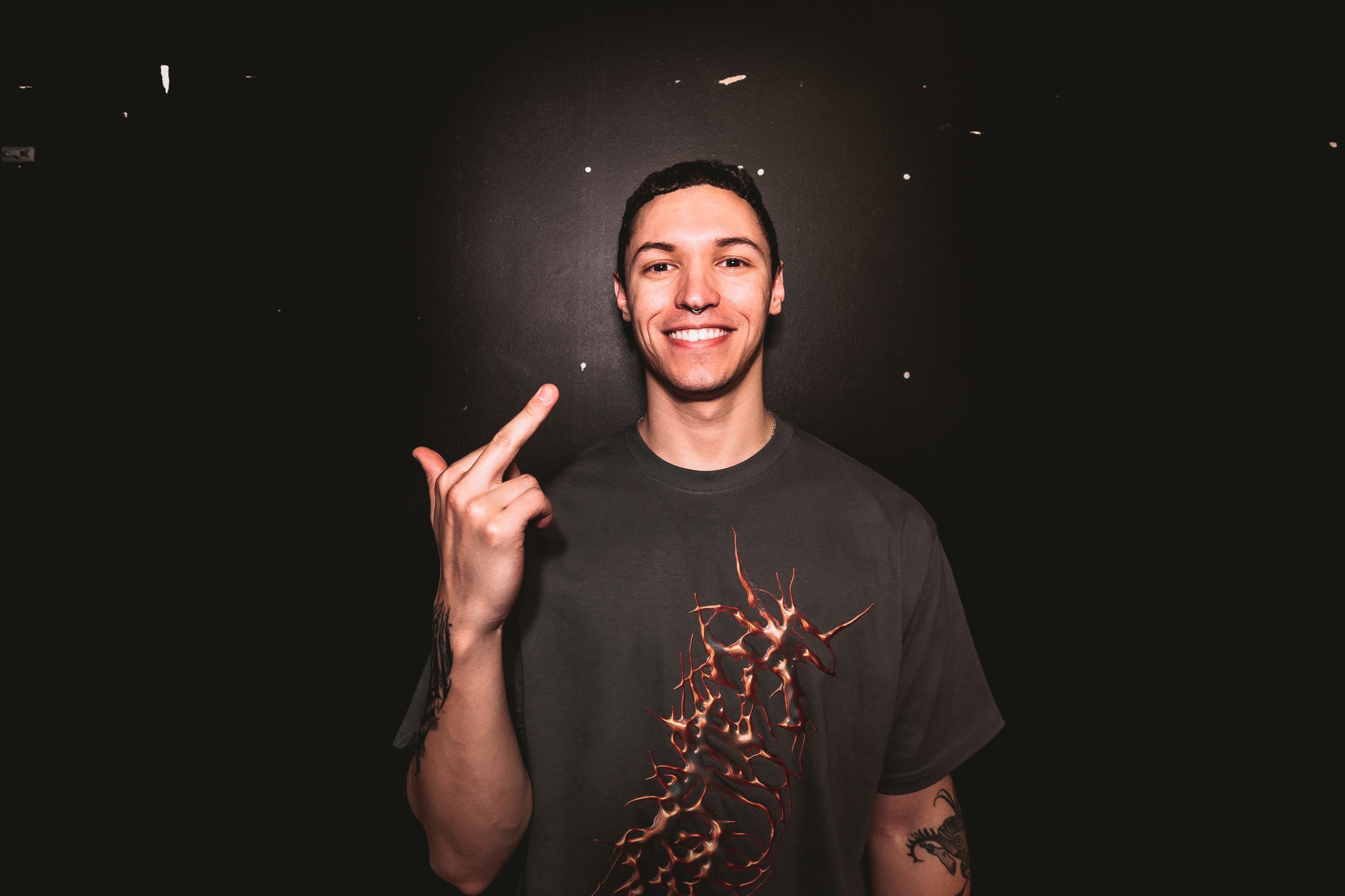 If you thought grape milk flipped conventions on their heads, Guppi completely erases the concept of conventions, save for a two-step drum pattern and the buildup-drop song structure. Many Guppi songs seem actively designed to subvert your expectations every second, creating a pattern and abolishing it in mere seconds. Organic, garbled synths are lathered in the most unorthodox order, and every time I hear a new track from him I think I know what to expect, but I'm never right. His first two EPs were released on Subtronics' Cyclops Recordings, but his most recent release, the Drown EP, was on MARAUDA's Malignant Music imprint.
Killin' Void
Austrian producer Killin' Void has cemented himself in the color bass hemisphere as a beacon of pixelated chaos. Their immediately recognizable signature sound of bleeps and bloops applies to many subgenres, ranging from dubstep and drum and bass to speed house and hardcore. With releases under a plethora of labels such as Subsidia, Reinelex, Rushdown and Disciple: Round Table, every track perfectly rides the line of adding to a library of sound and being an entirely new idea.
MAD DUBZ
Carrying a sound that safely fits into a genre but continues to push it forward, British musician MAD DUBZ is a shining light in the riddim/trench scene. His bass patches are textured and relentless, and his EP from last year, Wacky, showcased every region of his style. He can hit the old-school pre-Skrillex sound in a futuristic manner on tracks like Blem and Resonator, but also showing the riddim crowd that there is still gas in the tank for the genre with Wacky Slime and the Vayre and phonon collaboration, Bagnar. He seems to fit right at home at Oolacile's Halcyon Music House imprint, and is one of the most exciting faces of future riddim/trench.
MIKESH!FT
I had the privilege of meeting MIKESH!FT last year at Bass Canyon, and while he utterly killed it with his set on the Starlight stage, he seemed very shaken up after the fact. I asked him why, and he said this was his first festival ever. Not the first festival he's played at, but his first time being at a festival. A recipient ofExcision's Bass Music Initiative, MIKESH!FT has all he needs to bring a slam dunk of color bass and future riddim magic to 2023. Recently collaborating on Vibrance with another artist on this list, beastboi., and contemporary mainstay Ace Aura, MIKESH!FT is certainly starting the year off strong.
SQISHI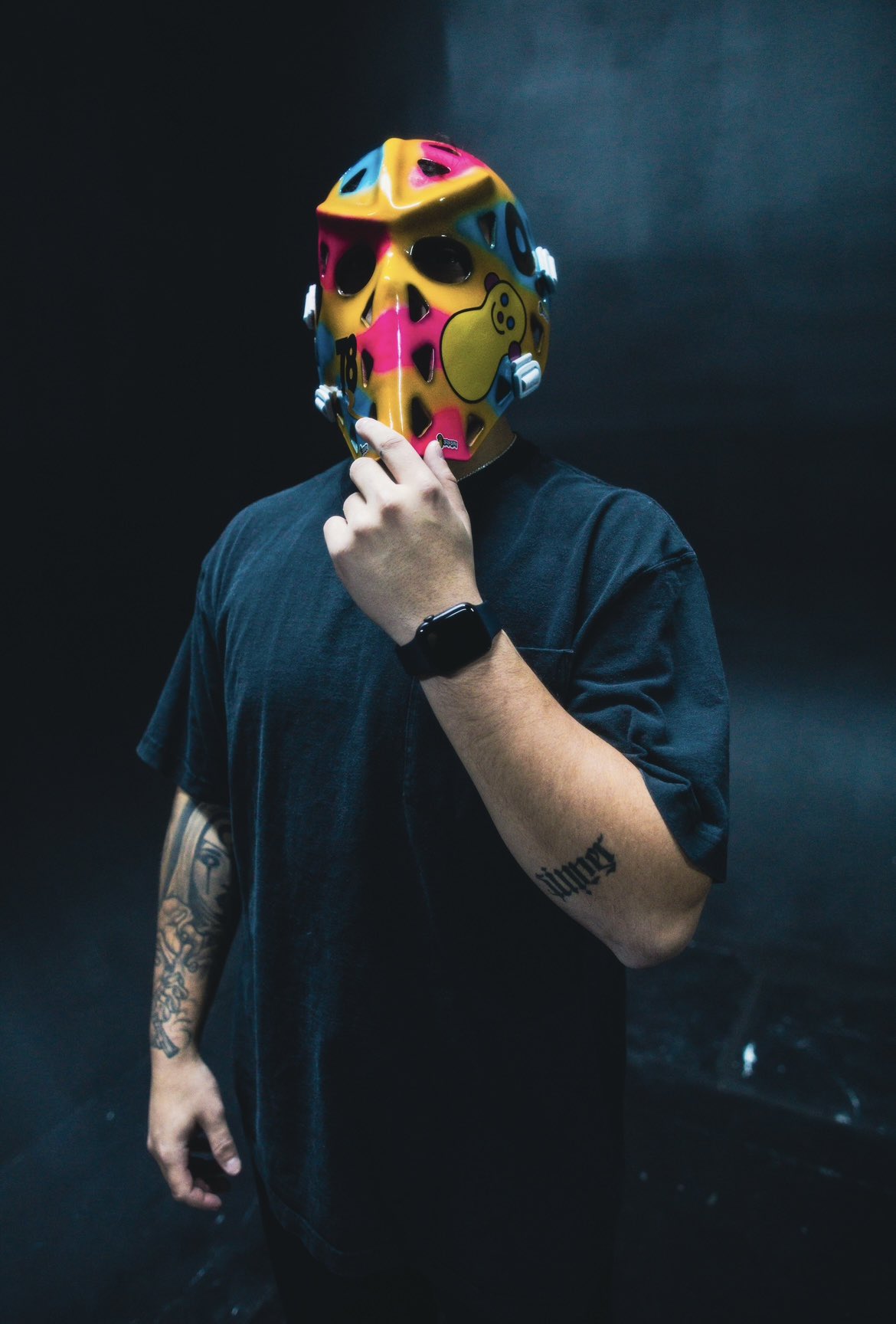 Uniqueness is hard to come by these days in the dubstep scene, but SQISHI puts his own one-of-a-kind spin on the genre. Gathering a plethora of collaborations with other up-and-comers, SQISHI is able to make grooves out of the most unconventional patterns, with devastating tearout stabs and squiggly wobbles layered over them. His releases thus far have been outstanding, and it seems like they just get better with time. Keep an eye out for more SQISHI.
YOKED
Something that is very difficult to pull off in music is organizing a song in a way that it sounds dysfunctional and erratic, but coming together to still feel like a coherent song. Australian producer YOKED has shown that he can pull this off again and again. With releases like DEKOY and Headflush in an era stuffed with fake-outs YOKED showcases some of the zaniest takes on the trope and stood out from the crowd. Now with the recently released Fun in the Sun EP, he collaborates with fellow producers such as Dr. Ushuu, DISGO, Versa and the aforementioned SQISHI to create organized chaos in many manners. Throughout 2022, YOKED has proven he is a force to be reckoned with, and that looks to carry into 2023.